UV Lenses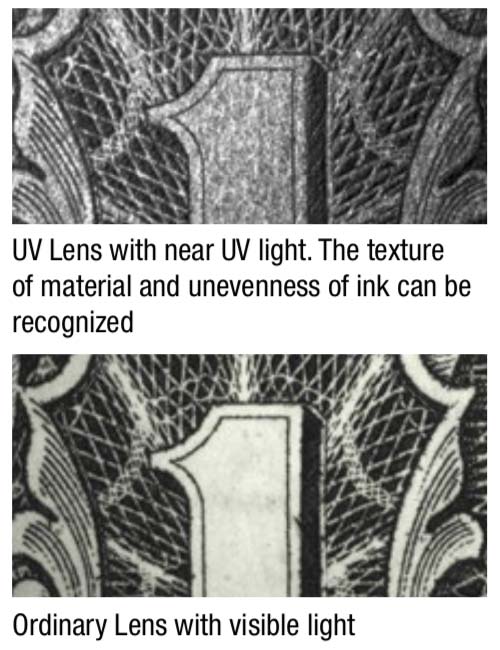 An optical system that employs optical-grade quartz glass for imaging in the
near-ultraviolet region. This lens is optimized for application in the inspection of minute surfaces. Used for detection of counterfeit banknotes; falsified documents and credit cards, surface inspection of circuit boards for soldering defects.
High performance quartz glass, enabling the capture of sharp images in the near-ultraviolet region
Extended wavelength range (230 nm to 800 nm), with peak performance at 365 nm
Compact design, ideal for integration into machine vision systems
Optimised for use with band pass filters and UV illumination to provide falsified documents detection
For more information please click the link.